VASGBI 2021 ASM - THURSDAY 16TH & FRIDAY 17TH SEPTEMBER 
Please follow us on twitter @VASGBI #VASGBI2021
Thank you for attending the Virtual Annual Scientific Meeting of the Vascular Anaesthesia Society which took place on Thursday 16th and Friday 17th September 2021.  
You can now access the event on demand for up to 6 months from the date of the event.  In order to do so you must register for this by contacting Jane our Administration Manager.
We are offering an exciting programme developed by the VASGBI Committee in conjunction with the organisers from Liverpool, where the conference was originally planned to take place in 2020.  Details of the programme can be found below. 
What to expect from the 2021 ASM:
Quality education and CPD in vascular anaesthesia with high profile speakers
Workshops
Watch live and explore the platform from the comfort of your home, work or on the go
Poster room with short presentations from winning posters
Free paper session
Trainee prizes for best free papers and posters
Interact and network with colleagues
Meet online with trade and key suppliers from industry
If you are unable to attend live access to content and recordings will be available for up to 6 months post event (registration required)
Awarded 10 CPD Credits
Delegate Testimonials from Previous Meetings
"Great event and very well organised"
"An excellent couple of days"
"Excellent conference. Good venue, informative talks, and overall very good experience"
"Conference was extremely well organised and well thought out"
"Great meeting"
"Top class meeting and very well organised by Jane Heppenstall team"
"Excellent meeting, great range of speakers"
"One of the best presentations I've ever heard at a conference"
"Extremely informative and very well delivered"
Gold Sponsor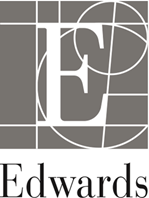 Edwards Lifesciences is an American medical technology company headquartered in Irvine, California, specializing in artificial heart valves and hemodynamic monitoring. It developed the SAPIEN transcatheter aortic heart valve made of cow tissue within a balloon-expandable, cobalt-chromium frame, deployed via catheter.
Silver Sponsor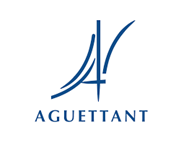 Aguettant Ltd is a subsidiary of Laboratoire Aguettant, an international family owned company established in Lyon since 1903. In today's challenging healthcare environment, Aguettant is committed to drive improvement in the safety and quality of emergency care. We are making a difference by designing products that help healthcare professionals deliver better, faster and cost-effective patient care. We provide ready-to-administer pre-filled syringes for bolus injection in anaesthesia and critical care and are proud to maintain a robust and consistent product supply thanks to our integrated manufacturing plants located in France.
Bronze Sponsors